"It was a very interesting experience and I am glad I went with you. I plan on doing this for many long years to come and I am looking forward to doing this again next year."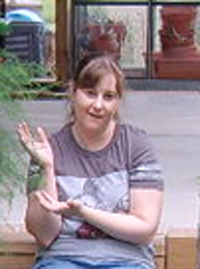 Sue Westgate has been working in the IT field since 1998. For the past half a dozen years, she has been working in the IT Networking field. She has a Bachelor's of Science in Computer Science from Troy University, and several IT certifications. She currently resides outside Lonoke, Arkansas with her husband, Jeff, a green house, and a few veggie gardens.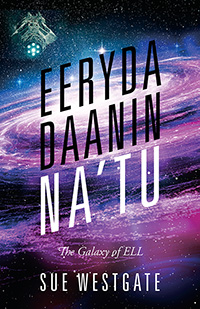 Click for details or to purchase
Book description…
The first look into the The Galaxy of ELL. GY 5050: A Galactic Ferry Tale A peaceful, one week cruise is shattered by a blast wave followed by shock waves that came from inside the Time Dilation Field surrounding the ship. In the aftermath, GLE Summers and Undercover Investigator Eeryda Daanin are responsible for determining who did it and why, with five millennia old technology and only 25 hours to accomplish their task. GY 5051: Cold Case On Natrixi, a world full of secrets and unspeakable horrors, Eeryda Daanin, on her quest to solve a heinous cold case, discovers nothing is as it seems. Her own hero was murdered on this world. To be able to determine who brutally beat and murdered the young genetic assistant, with just Figert-an LLE who specializes in larceny-and walk away alive, seems very unlikely. GY 5052: A Miner Tech Tale Newly promoted Galactic Liaison Eeryda Daanin comes to the defense of her estranged husband, Jezin, who swears that he is being falsely accused of sabotage. But what if things are not as simple as they appear?