"I enjoyed working with you. You made my experience easy and enjoyable."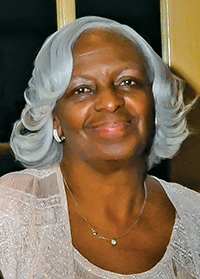 Dr. Pat Snelling is a native of Gary, Indiana but has spent her adult life in Toledo, Ohio. She is divorced and has two adult children and five grandchildren. She is a retired educator of 35 + years. Dr. Snelling currently holds the position of General Overseer (Associate Pastor) of Friendship Baptist Church, Toledo under the leadership and mentorship of Bishop Duane C. Tisdale, State Bishop of Ohio. One of her responsibilities is to train ministers and elders throughout the State of Ohio. Dr. Snelling has earned several degrees: Bachelor and Masters of Business Education, Specialist degree of Administration and Supervision (all from University of Toledo, Toledo Ohio), Masters of Theology/Divinity and Doctorate of Ministry (from Winebrenner Theological Seminary, Findlay, Ohio.) Dr. Snelling's passion is teaching, both academically and God's Word. She loves imparting to women and children. Her favorite pastime is spending time with her grandchildren.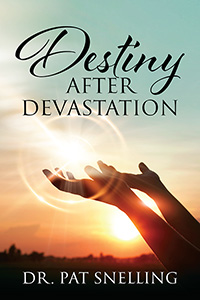 Click for details or to purchase
Book description…
Has something in your life caught you off guard, knocked you off your feet, and/or changed your life forever? Then that was a devastating event or experience. Count it a blessing because God was pushing you to a new destiny. When this happens, there are some steps that you can take to get through this experience. One of the first things we have to recognize or admit is "we need help." No matter how strong, how educated, how rich, how focused, how independent you are. You still need help. When we experience a devastating event, there are so many uncertainties. What do I do next? Where do I go from here? Will I ever bounce back from this situation? Your normal is no longer normal. Your devastation is not the end for you but a new beginning. God has great plans for your life. Sometimes he has to get our attention. Your journey is designed just for you. On this journey you cannot take your friends, families, or co-workers with you. It is a journey where your only companion is God. He knows exactly where you are going and the best and painless route to get there. There is destiny after devastation.