"I loved working with Dana, my Author Representative. Her personality was both professional and held humor to make for a quick and delightful journey, Her response to any questions that I submitted to her was equally accurate and timely. I already look forward to submit my next manuscript, and I am looking forward to working with the publishing team at Outskirts Press again as each one that I have worked with has been very professional and friendly. Thank you for making my experience one I want to do again, and again with Outskirts Press!"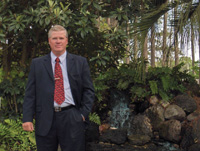 Paul Bradley, Sr. gave his heart to the Lord at age 12 and has been serving the Lord-as Sunday School teacher, youth pastor, associate pastor, pastor, and evangelist-ever since. He has been married for 37 years, and he and his wife live in Georgia. They have two children and three grandchildren.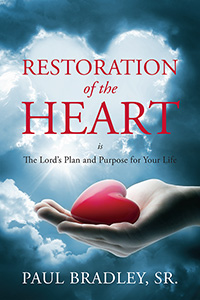 Click for details or to purchase
Book description…
If you've ever suffered from a broken heart, ask yourself one question: Are you simply living with and accepting your pain, or are you ready to restore your heart, fully and completely? When the author of "Restoration of the Heart" faced the greatest wilderness experience of his life, his heart was totally broken. Destroyed. But what he learned through the process of healing was profound, and this is what he shares in his powerful new book. In order to achieve true happiness, it is imperative that you live in total restoration and fulfill the plan for your life, rather than merely living with a controlled or broken heart. "Restoration of the Heart" offers some practical scriptural truths to help you discover the meaning of restoration. In Section One, discover the 12 characteristics of control. How did control-the biblical Jezebel-get started in Israel, and how do we destroy this stronghold? Section Two examines the broken heart. What is the right and wrong way to deal with brokenness and hurt in your life? In Section Three you'll find the answers for total restoration. "Restoration of the Heart" is filled with life-changing principles derived from the greatest book ever written-the Bible. By applying these principles to your life, and by spending time in quiet meditation with the Lord, you, too, can experience a total "Restoration of the Heart" and live victoriously, free from the pain of the past.