"This was my second book with Outskirts Press and all went smoothly. I needed more guidance than the first time and my Author Representative couldn't have been more helpful. Any questions were answered promptly. I appreciate everything and will definitely be back to publish my next book."
Artist Lauren Radke brings Frog and his friends to share their message "always be a good friend". The simple, colorfully illustrated book is the second in a series of kindness, friendship and acceptance. Having raised four boys and regularly surrounded by preschool grandchildren, she knows we all need reminders.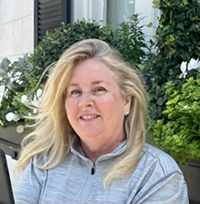 Book description…
Artist Lauren Radke's children's book Will You Be My Friend? introduces Frog and his friends, colorful characters she has enjoyed creating for years. The endearing characters share their message of friendship, and the many different aspects of being friends with someone. Frog learns his friends might not look anything like him and that is okay. He also learns that it is alright to have just one or two special friends as not everyone has a large circle of friends. Examples of being a good friend are shared from listening and sharing, to helping and hugging. The book concludes with suggesting being a friend to others and sharing your happiness of having someone as a friend. All friendships are different from the next one, and it is important for children to realize this.