"Being a first-time author is different. I had so many questions and my Author Representative was very responsive and helpful 24 hours a day. Everything about the book turned out great. I am already writing another book and plan to use Outskirts Press again."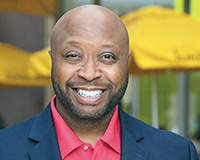 Joe Robert Thornton has spent the past 35 years in large-scale leadership roles at Starbucks, Blockbuster, and as COO at Jamba Juice. Joe is currently CEO at Vizzionnary Brands – an organization providing consulting, coaching, and public speaking services. Joe was born in Kentucky but has lived most of his life in Texas with his wife and three children.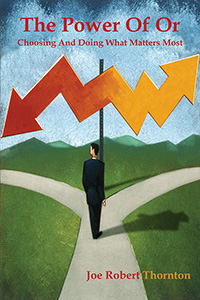 Click for details or to purchase
Book description…
Shift From "And" To "Or" And Change Your Life. We have entered a time in which the you-can-do-everything mentality has become the new normal. In The Power Of Or, Joe Robert Thornton challenges that notion by sharing stories and experiences that will help you focus and create balance in your life. In our daily lives, we do not always have the option of doing everything. We are constantly making tradeoffs. There will be times in your personal and professional life where "And" doesn't work-you must choose "Or." In The Power Of Or, Joe Robert Thornton explores pragmatic choices, decision-making, and prioritization, the implications that come with each when we attempt to do it all and offers recommendations. The Power Of Or is about having clarity of what is most important and then taking the appropriate action on those priorities to achieve the desired results-Choosing And Doing What Matters Most. In this book, you will learn about: The need for simplification before prioritization; The importance of discipline and self-discipline; The difference between ability and capability; The benefits of saying No; The case for eliminating multitasking; The impact of decision fatigue. If you are looking for a breakthrough in how you are living and leading, this book is for you.