"My book is amazing in quality and graphic design! I wouldn't change anything about it. My representative was outstanding and the book designer worked very, very hard to create the book exactly as I wanted. Thank you for the lovely book!"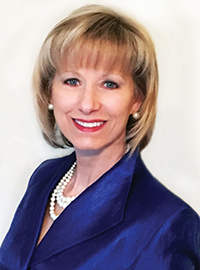 Marria Elliott Blinn has been a member of the Ruffner Family Association for several years and currently serves as the Recording Secretary on the Association Board. She earned a M.A. degree in Curriculum and Instruction from University of Illinois and recently retired from her teaching career of 27 years. She is a 13-year member of the National Society Daughters of the American Revolution through her ancestor Emanuel Ruffner. Marria is an avid genealogist and has traveled the United States photographing and researching historic sites for this book. She resides in Orland Park, Illinois, with her husband Steve, and they are the parents of three children.
Click for details or to purchase
Book description…
The Ruffner Story in America…begins when a young Peter Ruffner left his home in Switzerland to come to America about 1732. In the Colony of Pennsylvania he settled in Lancaster County among other Swiss and German people who were mainly of the Mennonite faith. There he met Mary Steinman who was born in Chester County, Pennsylvania in 1714. Mary was the daughter of Joseph and Frances Stoneman. Joseph Stoneman was a German Mennonite-a yeoman and a large landholder. When Peter and Mary were wed in 1739, her father Joseph gave them 900 acres from his 1300-acre Hawksbill Patent which was located along Hawksbill Creek in the Shenandoah Valley of Virginia. This is where they established their pioneer farm and where the Ruffner-McNeely House and the town of Luray, Virginia, stand today. Peter and Mary prospered and became parents to eight children, six of whom survived. Their children were very successful and some of them emigrated to different areas of the United States. In this book, you will view the sites and read about Mary and Peter's legacy of family, the prosperous work ethic that has been passed on through the generations, and the monumental Ruffner Family accomplishments and contributions that have been made to America.