"Help and response were lots better than several of the other self-publishing organizations–congrats to Terri, Jackie, Heather and Bridget and all the rest!"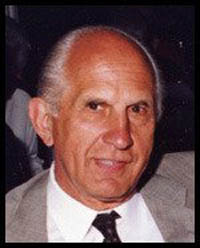 John F. Brinster is a phi beta kappa, magna cum laude graduate of Princeton University in physics. A founder of several high tech companies, Brinster was member of a Palmer Physical Laboratory research team at Princeton University during wartime that helped create the atomic bomb and other new weaponry. He was assigned responsibility for missile instrumentation including the preparation and firing of five captured German V- 2 missiles for initial upper atmosphere exploration at White Sands Proving Ground in New Mexico, working closely with Werhner von Braun, the father of space exploration. At Princeton, he studied with many twentieth century Nobel physicists such as Einstein, Wheeler, Feynman, and Pauli. He was a neighbor of the Institute for Advanced Study for many years, having frequent contact with Einstein and Oppenheimer. In 2006 he made a study of the unique Einstein ideology published as an op/ed by the Philadelphia Inquirer as ALBERT EINSTEIN'S COSMIC REVERENCE in conjunction with the Einstein annus mirabilis anniversary.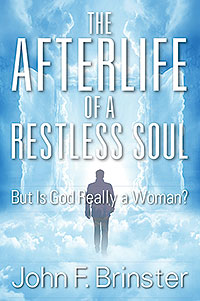 Click for details or to purchase
Book description…
This book of fiction, science, and satire describes how the soul of a hard and fast atheist professor unexpectedly finds itself in heaven following his untimely death. It emphasizes needed change in world condition and, although laced with periodic elements of humor, it represents a review of atheist vision in a world of widespread conflicting religious beliefs. It emphasizes how religious differences have led to bitter conflict and suffering throughout the planet. This book is intended to encourage reexamination of religious teachings that often move vulnerable minds in unreal and imaginative directions. hopefully to lessen extreme and militant violence. The protagonist questions the evidence of the existence of a higher power that would allow such human behavior. Its controversial subtitle BUT IS GOD REALLY A WOMAN? is consistent with modern feminist movements. The professor considers fundamental female characteristics as a basis for increased feminine development and recognition, suggesting that if there were a god it must be female.