"My Author Rep was fantastic. Jerry was so helpful when some problems surfaced concerning my original manuscript. He knew exactly how to correct the issue that originated from my laptop. I'm working on my second book now and I'm sure the process will be much quicker and easier this time around. Jerry educated me on the in's and out's throughout the whole process and I consider myself lucky for having him as my Rep. Thank you so much Jerry."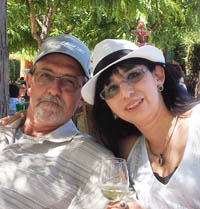 Mark A. Herod spent time in the USAF at several locations around the world that required a "Top Secret" security clearance. He believes technology will someday provide the opportunity for time travel, forward and backward, to perhaps change history or learn from the future. He and his wife live only hours from Sedona, Arizona, and Mark's obsession with the American Indian culture, specifically the Navajo tribe and their spiritual beliefs, inspired The S.H.A.D.O.W.s of Sedona, his debut novel.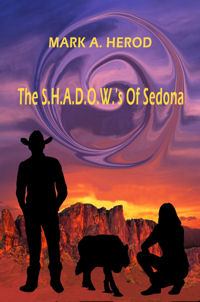 Click for details or to purchase
Book description…
Cole Youngblood is a Navajo tribal member by blood, a park ranger in Sedona, Arizona, by necessity. He is also a renowned tracker and geographical expert in the Four Corners area, making him highly sought after in missing person cases. While on a camping trip with his sister and her friends, Cole rescues a trapped wolf pup, whom he names Shadow, in a deep shaft-leading to his accidental discovery of an underground government facility with a huge secret… The S.H.A.D.O.W. agency has created a way for humans to travel back in time with great precision, stopping heinous crimes before they happen, changing the destiny of certain people who died before their time-and preventing young children from being abducted and disappearing forever. If Cole joins this quest, he will be able to change the past in order to improve the present…and perhaps even rid the world gradually of the ever-present evil that has become all too familiar.