"Outskirts Press has been great in publishing my book and the responses have been much quicker than promised. Thanks."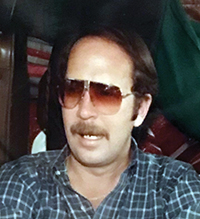 James Carson has a law degree and practiced as a CPA and a real estate developer. His blog about current events can be read at Americancrestinc.com. This is the second book for the author. The First was, A Judicial Conspiracy, about the corrupt criminal justice system in America and how most persons accused of a crime are pressured to plead guilty without any due process.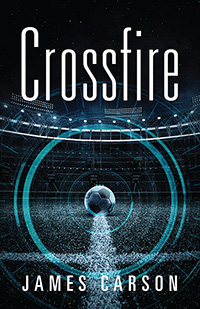 Click for details or to purchase
Book description…
Crossfire is a story about Michael and Allison and the many exciting events that dominate life in 2028. Not the least of which is the effort by a group of soccer fans who are trying to change the game of the most popular sport in the world. Their seemingly unattainable goal is to make soccer a more exciting game by changing the offside rule that gives the defense a big advantage by limiting scoring. They believe American fans will respond to more scoring and fewer tie games. Needless to say the existing leagues will do almost anything to stop this effort. The world is exploding with advancements such as self driving rental cars that have gone a long way to replace personal car ownership. Also the era of the bullet train in America has begun and it becomes a factor in our story. The heart of the story however is the torrid relationship between two young people discovering that there is more to life than success. Their lives seem charmed until a brutal mob attack changes everything. The action is fast moving and many surprises occur against the backdrop of the formation of the New American Soccer League.