"It was so wonderful working with Bridget, my Author Representative. Thanks for being so helpful. I look forward to working with you again on my third book."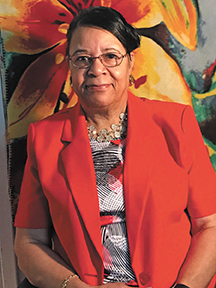 Essie Tyms was born in Blackhawk, Mississippi, in Carroll County, to Annie Mae and Tom Whiteside. The Whitesides moved to the Delta on a Plantation when Essie was very young. She graduated from Tchula Attendance Center High School in Tchula, Mississippi, and then graduated from a Vocational Training School in Greenwood, MS, to be an office secretary. Also, she worked in a hospital for thirty-two years as a patient service assistant. Her job allowed her to work in all departments throughout the hospital. She retired in July, 2010. She has a lot of experience with people from all walks of life, and with all kinds of illness, attitudes, and obstacles in their lives. And with that, she learned that it takes all kinds of people to make up this world. She married and has four wonderful children but her marriage lasted only twelve years. She raised her children by herself, with the help of God, who gave her wisdom and knowledge. Essie is a grandmother of ten grandchildren, and one great-grandchild. She is so grateful for them all.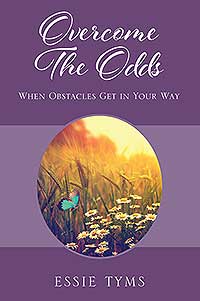 Click for details or to purchase
Book description…
Overcome The Odds When Obstacles Get In Your Way. You should not give up and take on a negative attitude about the obstacles that get in your way. Instead of feeling overwhelmed, be persistent and believe in solutions to any problems. When you acknowledge God's authority in your life, and seek to be who He created you to be, then God will give you the knowledge and wisdom to know how to overcome the odds that comes up against you. Every day is an important day, every second is a huge opportunity to deepen your strength, to develop your love, and depend on God. Some obstacles seem overwhelming while others you may not even notice.