"It was a very good experience with my first book!"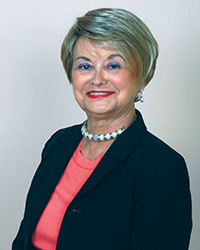 With over twenty years of experience in nutrition counseling, Maria Sakowitz, MS, RDN, has educated patients about the real science behind food through her visual teaching tools and ability to explain things in a way that is easy to understand. President of a large private practice group of registered dietitians since 1998, Maria and her team service hundreds of patients referred by doctors throughout New Jersey. Nutrition Associates of East Brunswick, Inc. is located at 123 Dunhams Corner Road, East Brunswick, NJ 08816, phone: 732-254-0113, website: www.weightobetterhealth.com.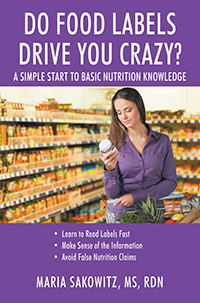 Click for details or to purchase
Book description…
You're not alone! With recent changes to the food labeling system, there is more confusion than ever. Do you spend a lot of time at the supermarket comparing labels to determine the healthier choice? Do claims on the front of food packaging influence what you buy? This book is a simple start to basic nutrition knowledge that can empower you take control of your food choices and make sense of the information printed on food labels. It is an essential reference for both beginners and veterans on the path to better health through nutrition education.
"I came to Maria with the hope of losing weight and lowering my blood sugar. I learned that I could succeed at both because of the choices I make. I can enjoy all the foods I like and never feel deprived. Thank you, Maria!" -Georgette P.
"I developed three health conditions all related to being obese. The most important thing I learned is how foods work in the body, so I know how to choose the correct foods to eat to stay healthy. As of today, I have lost about 40 pounds. I am off my medications." -Robin P.