"Since I had never written or published a book before, I was rather ignorant to the process and nervous about what to expect. The staff at Outskirts Press were patient with me and guided me through the process. If I write another book, I will most definitely do so through Outskirts Press."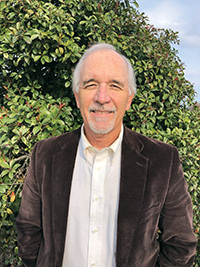 Steven Schultz enlisted in the Army prior to the end of the Vietnam War and was stationed in Germany. After completing his education, he was hired at Porterville College, eventually becoming the Vice President of Student Services. He was responsible for the development of the college's first-ever Veterans Resource Center.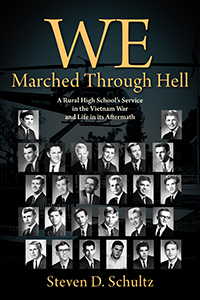 Click for details or to purchase
Book description…
The fighting stopped, but the war continues. We Marched Through Hell is not a book that merely compiles war stories during the Vietnam War. Rather, the book places readers in the various stages that students from a rural high school went through in the 1960s as our country was being torn apart at the seams by the Vietnam War and the civil rights movement. Those stages included making the decision to volunteer or take their chances on the draft; going to college or moving to Canada; experiencing the ugliness of segregation while stationed in the South; leaving a home at peace to a home at war; living in Vietnam; experiencing the war while in the bush, in the air, on the rivers, on the bases, or while providing support to the troops. Then, when they went home after their time in the war was over, these veterans faced protesters at the airports and animosity from their own communities. But for many of them, the war never really ended as they continue to battle through their personal wars with Post-Traumatic Stress Disorder and physical injuries still needing rehabilitation. The book also looks at how the war affected the family members and friends of the veterans. Some suffered with the profound loss from the death of a loved one, while others still struggle with their family members as they deal with rehabilitation from the physical and psychological injuries they suffered as a result of their experiences in Vietnam. Their war never ends.