"I just got my very first book published titled Woman of Integrity. Thanks so much to the President of Outskirts Press, Mr. Brent Sampson, with his great Outskirts Publishing, Production and Marketing Team. God bless you all. Cheers."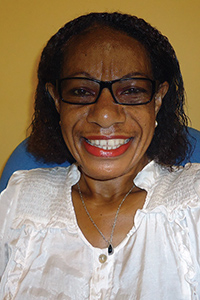 Veronica Temai Marme is a Journalist by profession. Ms Marme graduated from the University of Papua New Guinea with a Bachelor of Arts in Journalism Degree in 1994. Thus, for the past 22 years she had practiced the various fields of Journalism with the government of PNG as a Press Officer, Researcher, Press Secretary and Journalist to career politicians and Prime Ministers like Sir Julius Chan and Paias Wingti, Post-Courier as a Sub-Editor and Wantok Radio Light the PNG Christian Broadcasting Network as a pioneer News Editor, senior Journalist and a spiritual counsellor and mentor to the young girls, broadcasters. Currently, she is a senior Producer & Presenter with the NBC TV Programs section producing and presenting church and positive development programs. She is now a widow and is happily living with her three sons namely; Bobby Umba, Willie Umba and Charles Okuk Umba.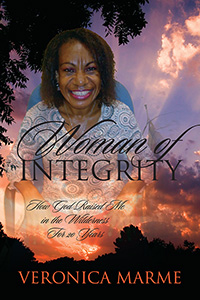 Click for details or to purchase
Book description…
This book is an account of how God raised the Author in the wilderness for 20 years. "Before I formed you in the womb I knew you, before you were born I sanctified you, I ordained you a prophet to the nations." (Jeremiah 1:5 Holy Bible, The New King James Version, pg 506). As the Author realised after 20 years when she started writing about her own life story that God had called her to be a prophetess to her nation, Papua New Guinea. The Author was adopted into the Marme family who raised her with so much love and care. She was brought up in a village called Hoblesuhul meaning 'stone place' (in the Goling vernacular) in the remotest parts of Simbu called Gumine in the Highlands of Papua New Guinea. She moved around with her adopted parents during the colonial days as her father Peter Marme was a 'Mangi Master' (domestic servant) with her illiterate mum Elizabeth Balua from Simbu to Port Moresby to Madang and back home, Gumine in the late 60's and early 1970's. Eventually, in 1984 she was fostered by a British woman who is an Anthropologist and an Oxford scholar who raised her in Brisbane, Queensland Australia for three years doing her grades 9, 10 and 11 in 1984, 1985 and 1986 respectively. And, that's where the Author actually completed her secondary schooling at the Gap State High School in Brisbane successfully and achieved her Queensland Junior School Certificate in 1985. Her English woman guardian is normally known as Dr Joan Johnstone Drikore. She was one of the Professors at the University of Queensland with the Anthropology Department at the time the Author was fostered by her. After Brisbane she came back home and attended the University of Papua New Guinea where she met her husband and children's father Robert Umba who just returned from attending People's Friendship University in Moscow, USSR of Russia for his summer holiday on the 8th of July, 1988. She met Robert during her first year at the University of Papua New Guinea and started family while still being a student becoming a teenage mother and wife, and all the troubles and challenges she had gone through in life at that stage. And, she spent 20 years of her young vibrant life with Robert raising her family and she had faced a lot of situations and challenges in her life. However, despite all these her dreams of getting a University degree, becoming a Journalist and Author one day never shattered. She made it through and believes any teenager in her situation can make it like herself as she shares her life's experiences and testimonies in this powerfully written book which is her autobiography.