"Compared to other publishers that I looked over before publishing, Outskirts wins 'hands down.' All the benefits Outskirts offers and yet allowing the author to keep all rights to his book far surpasses any other publisher that I researched. My author rep also showed great patience as I traveled the road to publishing my first book."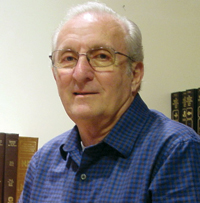 Ronald V Hoffman graduated in 1976 from Moody Bible Institute in Chicago and served with American Missionary Fellowship (now InFaith) for over 30 years. With his wife, Eileen, and two children, he served as an Area Missionary to several rural churches and a youth camp in Southern Illinois. After 15 years, he served as a Regional Director giving pastoral leadership to Area Missionaries in seven mid-south states. Over the years, he has taught through various books of the Bible in churches and Bible studies. He has also taught eschatology several times and is thoroughly acquainted with the doctrine of the last days.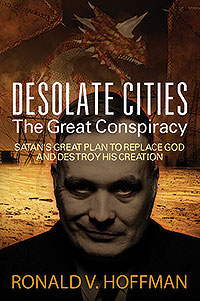 Click for details or to purchase
Book description…
Like out of the pages of a science-fiction novel, this book speaks of the horrific plan Satan has for our world. It is filled with mystery and intrigue. Brother slays brother, grandma exterminates her grandchildren, and one man hangs on the gallows he prepared for another. God terrifies people by speaking to them from a quaking-fiery mountaintop. A beautiful woman deceives the entire world with her magic religious potions. World leaders are controlled by demons, while large hideous demon armies inflict great pain, suffering and death on the world's population. Frog-like creatures perform great signs and wonders. In contrast, God has a wonderful plan. The world will experience a rebirth where justice and peace will prevail. The earth will blossom with renewed beauty, lions will eat grass and children will play with deadly serpents. A city descends from heaven with streets paved in gold while city gates are constructed of one huge pearl. A crystal-clear river will flow from God's Throne and the Glory of God fills the city with magnificent light.