"According to my Author Representative, I am the author with the 2nd largest number of books published through Outskirts Press. She is unbelievable and her customer service and timely response make me feel ViP."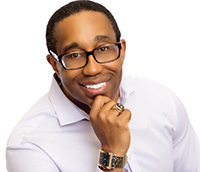 T. Charles Brantley Ph.d is one of Connecticut's prolific authors on the subject of Intimacy, Relationship and Theology with 22 books // 746 Chapters //3,438 page // 811,842 words.
He is heard on Hot 93.7FM Hartford, Connecticut (Connecticut Number 1 Hip Hop Station) with DJ Buck, Nancy Barrow and Joey F every other Thursday as their relationship expert. In addition he is a relationship expert for ABC Channel 8 (CT Style). Dr. T. Charles Brantley is a marriage counselor who founded Strong Marriages (the new S&M). With the goal of restoring and saving marriages in all aspects and assisting couples from living together to walking down the aisle in Holy Matrimony, Dr. T. Charles Brantley is fully accredited by the International Board of Christian Counselors as a Board Certified Pastoral Counselor by the American Association of Christian Counselors. In addition, he is a certified Professional Marriage Coach and Professional Marriage Mentor with the American Association of Christian Counselors. Dr. T. Charles Brantley received both his earned Doctor of Philosophy in Christian Apologetics (Ph.D.) (Cum Laude) in 2010 and his second earned Doctor of Theology (Th.D.) in 2013 from Newburgh Theological Seminary and College of the Bible. His respective dissertations were "The Spiritual Faust in the Twenty-First Century" and "Crucified Husband Gloried Husband: The Submission of a Husband to a Wife." He is a 2008 earned graduate of Newburgh Theological Seminary and College of the Bible receiving a double degree in Master of Divinity(Summa Cum Laude) and Master of Arts of Pastoral Leadership(Summa Cum Laude). He is a 1988 magna cum laude graduate of Florida A & M University (FAMU) (Major in Business Administration & Minor in Mathematics). Dr. T. Charles Brantley is currently the chaplain for both the Naugatuck Fire Department and the Connecticut State Trooper A & I.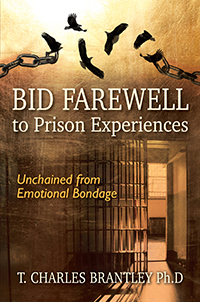 Click for details or to purchase
Book description…
The secret to Healing from Past Mental Incarcerations. This book looks at the root problem of men who are released from jail and what happens after their bid and the MAJOR ADJUSTMENT that not only the man has to make but also the wife or girlfriends. These men have been in prison for a long period of time and have been placed in confinement and such does a mental breakdown to a man.  In point, if they're not healing of that man while in prison, he may continue the imprisonment within a relationship once he released.