"Sara was excellent help! She went far beyond my expectations to help me with my lack of computer skills. I could not have asked for a better Author Representative."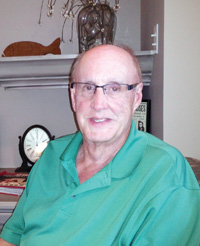 Winston Legge combines mystery and surprise. While murder is his theme, the dominance of his writing is to have the reader know and relate to each individual portrayed. Residing on Perdido Key, Florida, with wife Jennie, the couple enjoys walks on the beach, playing duplicate bridge, travel, friends and family.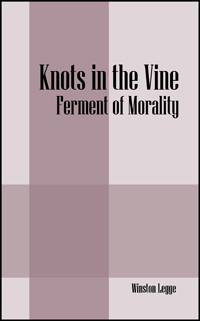 Click for details or to purchase
Book description…
Margaux, the young and beautiful French model, is a victim of serial murder, followed by Adelina, Gail and the Spanish whore. With each victim is a bottle of expensive wine. The young New York detective, Michael O'Hara, is faced with panic in the city and pressure to solve. From Boston's "Little Italy," Tony Lauria uses sex appeal and athletic prowess, combined with the cunning of his loyal friend, the brilliant Asa Friedman, to rise beyond his academic skills. Lauren Byrne Ellison, from Irish Boston, has great wealth of a fortuitous marriage, using the power of money to move into the highest levels of Boston society, much to the dismay of "blue bloods" such as the arrogant, nasty Richmond Ashton. Following his failed relationship with the beautiful and feisty Marie Genovese, Lauren makes Tony a life-changing offer. Bill Morgan, from the tenements of Mattapan in Boston, a Massachusetts liberal democrat, strong union supporter, and favorite of the black caucus, moves from poverty to become Vice President-elect of the United States. His affairs and political use of the afflicted child he did not want are known to his wife, ending all love, but not her support of his quest for vast government programs. An unexpected fifth murder in New York connects Boston to the killer and creates political havoc on a national level. O'Hara identifies the psychopath, but can evidence be produced or will murder go unpunished?