"The Outskirts Press processes made everything surprise-free and pleasant. My publishing team were much appreciated."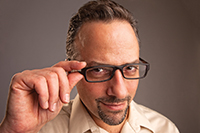 Seth Andrews, a video producer and former Christian broadcaster, now hosts http://www.thethinkingatheist.com, one of the most popular online atheist communities in the world. The Thinking Atheist is not a person. It is an icon encouraging all to reject faith and pursue reason and evidence. Seth has authored four books and hosts The Thinking Atheist podcast on Spreaker, a broadcast that has been downloaded 50 million times since its launch in 2010. With a mix of humor and heart, Seth Andrews has spoken for audiences large and small in the U.S, Canada, Europe, and Australia about his former faith, the promotion of science and skepticism, the importance of Humanism in this often crazy world, and why we should all pursue a personal relationship with reality.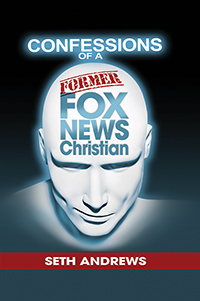 Click for details or to purchase
Book description…
Seth Andrews idolized Rush Limbaugh. He listened to Glenn Beck. He read Ann Coulter. He watched Fox News. He was an evangelical Christian once tethered to right-wing media, which constantly warned of an attack on American values by liberals and secular humanists. Today, Seth is a liberal and secular humanist. This book explores the Fox News culture, which both reflects and informs American conservatism, shaping public opinion on important issues like religion, government, race, foreign policy, war, protest, LGBT rights, and the Constitution. It's an exposé of conservative media's "closed systems" which constantly feed on (and feed into) public outrage, ignorance, bigotry, and fear. It's also the story of one man's personal journey into a larger and better world.