"I commend my Author Representative and the entire Outskirts team for a job well done with Dog Man. I will not hesitate to use their services again."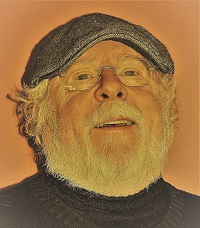 J. S. Wiedemann is the real name of an authentic Baby Boomer and Jersey boy who lives harmoniously in Burlington County, NJ with his long-suffering wife and with happy memories of his late Labrador Retriever. The author welcomes reader questions and comments. Contact me on-line at Dog_Man19@aol.com.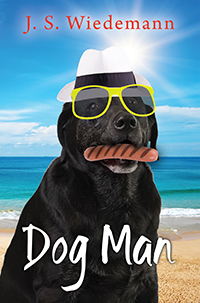 Click for details or to purchase
Book description…
Dog Man might be the last great Baby Boomer novel. It is the self-told story of Rudi Werner, an engaging Boomer gone bust who learns about change the hard way: He lives it. Battling his demons all the way, Rudi accepts the challenge of opening and operating Dog Man, a kitschy hot dog joint that "serves the best damn wieners on the Jersey Shore." But Rudi's fabulous food fling brings him into daily conflict with what he calls The Great American Catastrophe-the election of Donald J. Trump. Rudi gets plenty of help balancing personal and political change from his inspiring love interest, Maria; from his extended Dog Man family; from his quirky, learned "spiritual" advisors, Phillipe and Malachi; and from his loving and loyal Labrador Retriever, Al. The novel provides poignant and humorous insights into modern life, relationships, politics and food, but Dog Man is fundamentally an uplifting tale of personal transcendence for Boomers of all ages.