"Thank you Outskirts Press for helping me successfully publish my first book, Remote Fears & Silver Linings. After a devastating electrical accident that almost took my life it has been a dream to share my story so that others might find hope in the midst of tragedy. For all of the ways that you have walked me through the publishing process and the many answered questions from a journalist, thank you so very much!"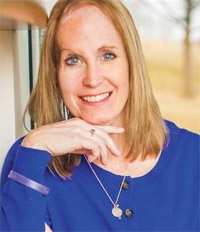 Kimberly Arms Shirk is an author, motivational speaker and a Senior Marketing Strategist for Talent Plus. Her story has been featured in News Photograper, Television Broadcast, Communicator, the Key, national newspapers, television segments, a training documentary for Union Pacific Railroad and she has been a featured speaker at the National Press Photography Association Conference and LCMS Women's Contentment Conference among others. Shirk currently resides in Lincoln, Nebraska with her husband Chad and her three children, Caleb, Logan and Addison and shares her story every chance she gets.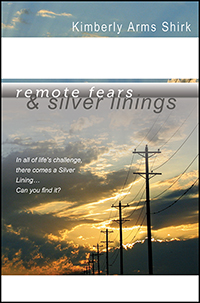 Click for details or to purchase
Book description…
In all of life's challenge, there comes a Silver Lining… Can you find it? In the four minutes it took the first paramedics to arrive, some decided I was dead. I didn't like that decision. I wasn't ready to go. So I fought. September 3, 1997. Nineteen years ago a near tragedy took place in Des Moines, Iowa. While setting up for a Remote Live Television Broadcast a colleague of Kimberly Arms Shirk raised the mast of their Live truck into electrical lines grounding a path for 13,000 volts of electricity first to the colleague and then after a daring rescue attempt, coursing through the body of Kimberly. Burned over 12 % of her body and face, and against all odds, she survived to tell the story of a devastating physical journey and spiritual healing through it all.