"As usual, Lisa was superb in rendering assistance and clarification where needed in the production of this work. She is truly a valuable asset to your company."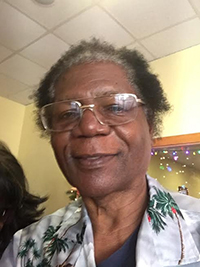 Elwood Edwards has always had a passion for writing poetry. Most of his poems center around themes of love, inspiration, spirituality, and personal development. He uses a great deal of imagery and metaphors in his writing. Among his self-published books of poetry are The Other Color of Love, Shining Eyes Shine Brighter, Love and Paper Rumors, and The Philosopher's Tears. Elwood currently is a resident of Palm Coast, Florida.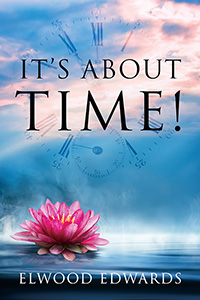 Click for details or to purchase
Book description…
Poetry-Like Laughter-Is Good Medicine! Poetry is a two-way mirror through which we view the world. As we probe for meaning, we discover a new appreciation-a new understanding of what life is all about. We make use of a gamut of emotions when we indulge in poetry that mirrors our perception of reality, keeping us attuned to ourselves and connected with others as well as with the universe itself. It's About Time! is a telescopic, panoramic view of how poetry elucidates our lives with clean fun, laughter, and ways of healing, improving, and loving ourselves and others. With poems like "Tasty Blue and Sweet Too," "Sticky Fingers," "Super Glue," "A Gnomic Trend," and "Huh?" this fun, lyrical collection will move, inspire, and entertain.