"I heard about Outskirts Press through a friend, but I wanted to check out all my options since this is my very first book written. I took my time as I researched many publishers and their offers. In my search I have found Outskirts Press to be reasonable with their pricing and had much to offer for your money. After much research and prayer, I decided on Outskirts Press. My representative was very helpful and patient with me and I have learned much through the process. There is more involved in publishing a book then just writing, and Outskirts Press provided the proper help and guidance that was needed. I am pleased with the outcome and grateful for all their help!"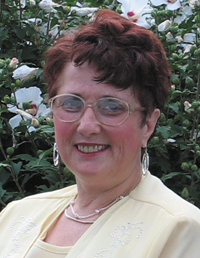 Prophetess Gail Rose is the President and Founder of I Will Go Ministry and GR Expressions of Me. She was honored in the Cambridge Who's Who 2006-2007 Edition of Executives and Professional Women. She attended Charisma Ministerial Bible College, Christian College Bible Knowledge and Bibleway School of Ministry. She travels nationally and, soon to come, Internationally doing Revivals, Women's Conferences, Workshops and Retreats. She was ordained as a Rev./Evangelist in 1985 through her home church Bibleway Chapel Church Inc. And ordained as a Prophetess in 2002. Because of her love for God and His people, Prophetess Gail transcends through all races, cultural and religious barriers just to reach and pull you out of any dilemma you may be in.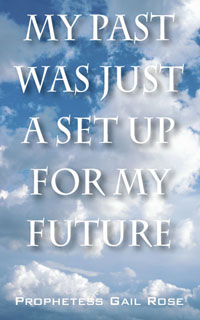 Click for details or to purchase
Book description…
Past Shadows or Future Realities are choices…which follows you? This book tells the whole story of a little girl who was thrust into an adult situation at a very young age, which she was not physically or mentally mature enough to handle. It caused her life to fall into a downward spiral of confusions that was not easily reversed. This story tells of the nightmares that lingered for years, and how the shame and guilt tormented her thoughts. You will read of the child abuse and rape in the home that led her to a life of drugs, alcohol and perversion by the time she was 16, and even an attempted suicide, but this is not how the story ends. At the age of 20 she found herself under a gospel tent where she met Jesus for the very first time, and He changed her life forever. This remarkable story lets you know that after her encounter with Jesus she struggled with discovering who she really was while trying to put the pieces of her life back together. God sent her two ladies who she called her 911 sisters. They assisted her for three years of her new Christian walk until she was able to break free of her past, and discover that God had her destiny in mind before the very foundation of the world. Not a typical story that ended with defeat, but ends with an unprecedented victory. This story will show you how you can experience triumph even in the undisclosed places of your soul.