"My experience with Outskirts Press was terrific. When I received my author's copies, I had to pinch myself to remember that I wrote the 277 pages! I was thrilled with the final results."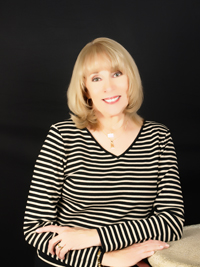 Dawna Lott was born in Tennessee and raised in Georgia. She worked in the executive administrative field for Fortune 500 companies for twelve years but now enjoys free time to fulfill her passion for creative writing and poetry. She currently lives in Virginia with her husband, Tom. Emma's Journey is her first novel.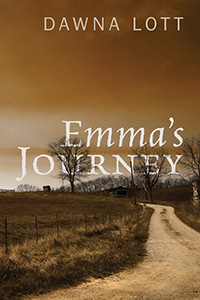 Click for details or to purchase
Book description…
The trauma of abuse never goes away. It becomes a part of who you are. Even after the pain subsides, the scars remain deep inside one's soul. Forever.  On a small rural farm in Oak Grove, Georgia, five-year-old Emma Kirkwood's life is a nightmare of hunger, pain, fear, and hopelessness. Abandoned by their parents, Emma and her brother and sister are at the mercy of their cruel and abusive grandparents. When her grandfather sexually assaults her, Emma seeks refuge in denial and repression of the terrible memory. She manages to escape her circumstances when she goes off to college, her Greyhound bus ticket "a one-way ticket out of hell." She marries, has children, and is successful in her career. But there are still obstacles to overcome before she can find true love and happiness, and sometimes the obstacles seem insurmountable. It takes great courage and perseverance for Emma to embrace her past and claim her future; Emma's Journey is the story of her triumphant survival.