"Fantastic as always!"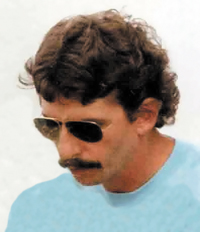 Gabriel FW Koch is the winner of the 2004 L. Ron Hubbard's Writers of the Future award; the 2016 CIPA EVVY award for science fiction; a second-place winner of the 2016 Outskirts Press Best Book of the Year; and a 2017 Next Generation Indie Book Awards Finalist.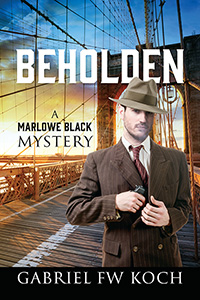 Click for details or to purchase
Book description…
Rare gold coins, a beautiful woman, and a walk with death. Marlowe Black, a WWII combat veteran, walks the streets of New York with a PI license to serve justice, a .45 automatic and his fists to enforce it, and a steely determination to solve a case…regardless of the consequences. When a stranger's body mysteriously lands in his office after a long Fourth of July weekend, Black is determined to learn why, regardless of what New York City cops say or do. As bullets fly, he hunts the killer through a maze of government agents, missing Russian gold coins, Nazi SS fugitives, dangerous greed, and women worth fighting for and knowing intimately. But to succeed, Black must right an old mistake, make a heart-wrenching discovery, and wrestle with a decision to adhere to personal principles of honor that will force him to look beyond love and death. Beholden paints a grim picture of American city life, corruption, and death. And with a morally insecure protagonist and an irresistible love interest, this hard-boiled detective novel promises to be darkly satisfying.