"This is my second book published through Outskirts, and I couldn't be happier with the results. All my questions and clumsy mistakes were quickly and efficiently responded to and remedied. This outfit does a great job."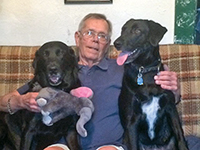 I worked at various New England boarding schools for thirty-odd years, then retired to Maine to get in some of the reading and writing I'd never had time for. As it happens, though, I find that my daily schedule now is determined primarily by the whim of my dogs.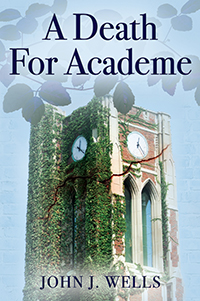 Click for details or to purchase
Book description…
"For as long as men massacre animals, they will kill each other." Someone is killing the dogs of London, Maine, and Bill Williams is convinced that one of his neighbors or acquaintances is responsible. But which one? It could be any of them: Eleanor Bird, the village tyrant, who collects other people's secrets and exploits them ruthlessly; her son Eddy, a preoccupied country realtor who, people say, isn't at all as simple as he seems; Roy Emory, once the boy genius who went off to the ivy leagues and wound up in jail on drug charges and now lives as a hermit back in the London woods; his parents, Charlie and Kristin, who are afraid of him and struggling over a failing business; Rosie Brig, a subservient school teacher who becomes infatuated with the wrong men, first Roy Emory and then Sean Winder, the high school hero who gave up on college to run his father's general store and marry the shy and self-effacing Patricia instead of his fiancée Rachel Morgan, who, recently widowed, has returned to London to claim him; or Linc Mundy, owner of the local garage and a professed dog hater. And Bill is very much afraid that, if the guilty party is not identified soon, the nightmare will only grow darker. And then people start to die….