"This is my third book with Outskirts Press and my experience was smooth and easy. I never had any problems with Outskirts Press but I have heard of terrible problems with other publishers."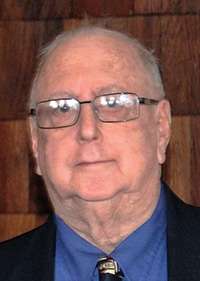 Retired New York City teacher and community newspaper editor Howard Schwach is a published author with several young adult educational books and two adult novels under his belt. This is Schwach's third adult novel, a continuation of his popular Dave Rifkin mysteries. His first was American 587 Heavy, a novel centered on the tragic crash of American Airlines Flight 587 in Rockaway on November 12, 2001, his second, a novel centered on the age-old conflict between Jews and Palestinians in Israel and the consequences of that conflict on a group of aging Jewish tourists visiting the Holy Land. Although a secular Jew, Schwach renewed his interest in Israel and in archeology on a 2018 visit to Israel, accompanied by his daughter, Amy, the executive director for a major Upper East Side, Manhattan congregation. That visit led to The Masada Complex and the birth of Dave Rifkin as a major series protagonist. In Ain't Love Enough, Schwach continues Rifkin's development as a fully-developed, complex character. The question of "who has the historical right to the land now called Israel?" brought Schwach to his third novel, the second featuring retired detective Dave Rifkin and his wife, Linda.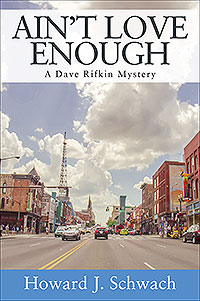 Click for details or to purchase
Book description…
Dave Rifkin is Back for Another Adventure, One That Will Impact Not Only the Lives of Dave and Linda, but Also the Future of a Nation. Dave and his wife, Linda, are back in New York City after their adventures in Israel and life is not quite what the couple expected it to be. Dave has become an alcoholic and a womanizer and Linda has thrown him out of their Manhattan apartment. He is angry, depressed and drunk, so when he wakes up one morning duct-taped to a chair in a dilapidated bungalow on the Atlantic Ocean shore-front in Rockaway, he is not really surprised. He becomes surprised and alarmed, however, when responding police officers find the dead body of a woman floating in the surf nearby and that woman turns out to be Dave's nemesis from Israel, a woman who was assumed to be rotting away in an Israeli prison. Did he kill her? He can't remember. This begins a new mystery involving the legitimacy of the State of Israel that takes he and Linda from the bungalow to the honky-tonks and bar-b-que joints of Nashville (Tennessee) and finally, to a former airport in Brooklyn that has become a national park. Filled with mystery and mayhem, Ain't Love Enough will have you asking for more of Dave and Linda.