"My Author Representative was an excellent source of guiding me through the process of getting my new book published. She is a total professional with a great attitude."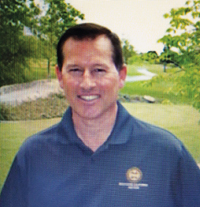 Stephen A Vigiano, PGA Master Professional, was born and raised in Long Island, New York. At the age of 18, he pursued a career in acting in Los Angeles, California, where he studied the art of acting for over ten years with some mild success. In the mid-eighties he fell into the game of golf, which changed his life forever. His professional resume is highlighted by the prestigious Master Professional Certification, as well as certifications in all five areas of advanced education in the PGA of America. Stephen was featured in PGA Magazine's "Lessons in Humanity" for charitable contributions of his time and energy. Over the last 28 years, he has given over 15,000 golf lessons of which many were free of charge, golf has allowed him to pass along many of the life lessons he learned from the game of golf.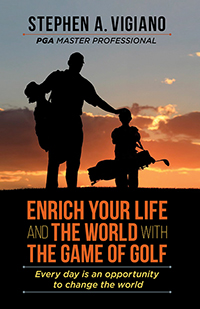 Click for details or to purchase
Book description…
Inspiration comes in many forms. If you picked up this book, there's a good chance you enjoy a relaxing day out on the golf course. If so, then this book is certainly for you. For those who have not yet discovered the joys of golf, Enrich Your Life and the World with the Game of Golf offers so much more than the title implies. Along with exploring the many parallels between golf and life, this book also shows how golf can provide the blueprint for a more fulfilling existence. Stephen A Vigiano a PGA Master Professional, reveals how his passion for the sport provided him with a foundation for a meaningful life-one he hopes to pass down to future generations. His inspirational book not only encourages this new generation to take up the game of golf but to follow their passions and pursue their purpose in life.