"This book went so smoothly and quick!! I'm looking forward to completing the next four books!"
Macey Embrey is a middle school English teacher and high school volleyball coach in the North Kansas City School District.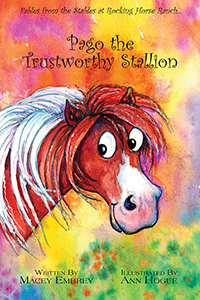 Click for details or to purchase
Book description…
The Little Falabella is a heartwarming tale about fitting in even when you feel different. Follow Hera as she struggles with her spotted coat making her feel different from the other Falabellas. She longingly gazed at the other Falabella's and their seemingly perfect coats every day. However, one day, another Falabella, Cashana, notices Hera and compliments her coat, and introduces her to the other Falabellas. Cashana helps Hera realize that her spotted coat is what makes her unique and special. Hera realizes that being different isn't always a bad thing, and she learns to love her uniquely spotted coat.