"The Outskirts Press team was helpful, attentive, prompt and detail oriented during the publishing process. It really felt like a team effort, and everyone worked hard to create an awesome final product that was my fully published book!"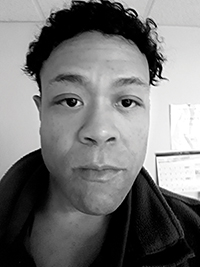 Eric B is an enthusiast of action, adventure and superhero drama, and considers himself observant of human nature. Aside from episode one of this series, he has published two books, about volunteerism and public transportation. Eric B lives in the Midwest, loves to travel and experiments with passions and hobbies.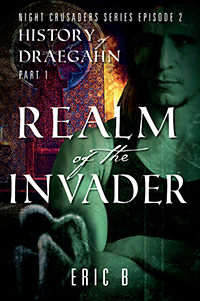 Click for details or to purchase
Book description…
Here is a story of devastation and anguish and slavery…and the ensuing triumph and celebration. Lord Draegahn descends upon Earth, under the guise of a friend, but with aspirations of total world domination. He brings havoc and despondency to an unsuspecting world from where he is a stranger. Yet somehow, out of this iniquity, a curious friendship emerges between Siris — one of the wrongly convicted aliens — and four likewise incarcerated Earthlings. Hopeless and discouraged, Siris does not realize that though he is a little guy, he has a big destiny. This story is Siris's journey as a detainee of injustice, a fugitive, an abated former soldier, a military prisoner and a military commander. All the while, Siris finds himself a mentor to his four Earthling friends who are destined to rise from the ashes of the alien invasion to become Earth's most famous third-millennium superheroes: the Night Crusaders. Yet Siris has his own personal demons against which to struggle; his own insecurities haunting him night and day. But the moment of truth seizes Siris when he finally comes face-to-face with Lord Draegahn. Can Siris stand against his greatest fears, advancing toward him all at once? Siris will have to master his morality, conquer his insecurities and rediscover his great determination and strength if he will have any hope of leading the campaign to end the alien invasion on Earth once and for all!