"Dana was an exceptional Author Rep. I don't know when she sleeps! I would often send inquiries late at night when I was working or getting frustrated with a particular process, and I would hear from her immediately. She is very knowledgeable, tolerant, and was very helpful in assisting me with my book. I could not have asked for a better individual to work with. She is absolutely very professional as well as very knowledgeable. She is a definite asset to Outskirts Press Publishing."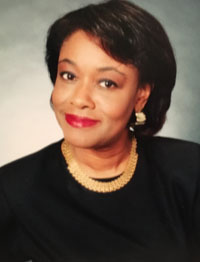 Author Janice Johnson is a rehabilitation therapist with over 27 years of medical experience. She has worked with trauma patients, traumatic brain injury (TBI) patients, and soldiers with post-traumatic stress disorder (PTSD). She worked with The Wounded Warrior Project at Fort Hood, Texas as a contract therapist. She has extensive knowledge of working with patients that have psychological and behavioral issues. Her real-world experiences lend credence to the factual details and anticipation of the story line for her novel. She is also a military veteran and, has a master of arts in human services degree. She lives near Austin, Texas.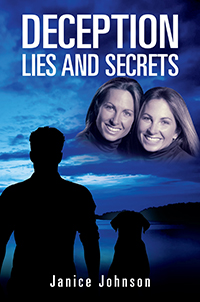 Click for details or to purchase
Book description…
What happens when two women who are first cousins, the off springs of two sets of identical twins (quaternary unions, and share the same DNA), plot to deceive a man when one of the women impersonate the other? They are so similar in appearance that they could, and have, passed for twins when they were younger. What develops when one of them, Camilla (the therapist), pretends to be Karmen to help her cousin out of a sticky situation? Although they look alike, their personalities are quite different. Karmen is self-absorbed and selfish, and Camilla is caring and considerate. Karmen has two rich men on the hook and is not willing to give up either. She convinces Camilla to take her place and meet up with Josh, a cardiac surgeon with a past he's hidden, while she takes off to Paris to enjoy the other man. Karmen and Josh agree to meet at his lodge in the remote Texas Hill Country. Josh, is unaware that a psychotic hillbilly has been tracking him for years, determined to exact revenge for what he believes Josh's surgery did to his wife. Their weekend is interrupted by this psychopath and his emotionally unstable son. Will they survive a violent, long harrowing night where lies, secrets and deceptions are revealed? The truth that is finally exposed is totally unexpected, and changes the lives of all involved.