"This was my first novel with Outskirts Press and the experience was great! Leona's guidance and answers along the way was more than I could have asked. Outskirts is the place for me, now and in the future!"
Edward Earl was born in Washington, DC. His writings include poetry with several Editor's Choice Awards, a published opinion in the Washington Post, and several non-fiction writings towards the organization's purpose. Edward Earl lives with his wife in North Carolina, and is currently writing the sequel.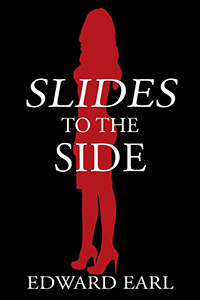 Click for details or to purchase
Book description…
As the youngest of three, Monica Crawford grew up heavily burdened at an early age. The unyielding pain and silence she knew left issues unresolved for years. As a manager, she is deliberate and ambitious, but uses her title to create discord in the name of power. What manner of power is she after? Many do not share her acclaim of self-respect and achievement. For the former Olympic athlete, her managing style becomes too much for several of her employees. Is there any peace and comfort around her? Not really. Life outside the workplace also has its issues. A single-mother of two, professional challenges, personal struggles, and the fading hope of finding a husband is the dark on the other side of her dim. Suddenly, an explosive and unthinkable family situation turns legal and flips the lives of those involved upside down. Now what?