"I am happy with the looks of the book. It's very professional. Thank you."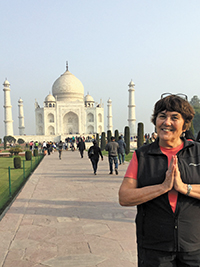 Storytelling and international travel are two passions of Freddie Remza's. Combining the two is what she does in her novels that include The Stolen Brooch, The Poison Ring, The Orchid Bracelet, Ride the Wave, and The Journey to Mei.
Click for details or to purchase
Book description…
Three Paths Converge. Three women traveling to India. A journalist, a college intern, a victim. Each on their separate journey. Allison, Lynne, Kasi. Here is their story.