"Overall this was a great experience. I want to thank my Author Representative and the rest of the team at Outskirts for making my vision come to fruition!"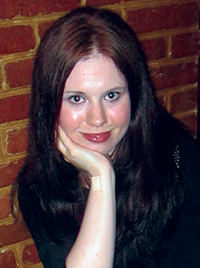 Kelly Inviere is a poet, author, and artist living in the greater Washington, D.C. area with her wife and two cats. Having experienced a range of life's highest highs and lowest lows, Kelly wanted to use her creativity as an outlet to find healing and catharsis, sharing her story with the world in hopes of offering the same to her readers.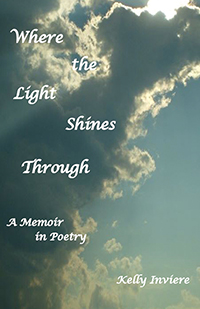 Click for details or to purchase
Book description…
"This is my story, So turn the page, If you dare, If you care to know, Who's really there…" In Where the Light Shines Through, Kelly Inviere takes a new approach to telling her story: A Memoir in Poetry. She wanted to portray the human condition in a way that was relatable, while showing that there is joy in sorrow and sorrow in joy. Like light and darkness, one cannot exist without the other. The message of this book is one of rebirth and inspiration. Kelly invites you to join her as she explores the topics of life that unite us, from the pain of loss to the hope found in love.