"My publishing experience with Outskirts Press was gratifying. Communication with my Author Representative was cordial, timely, informative and professional. "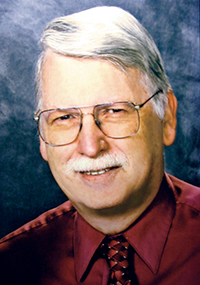 Robert Oman wrote The Closing Church Age out of a concern that the church is not being adequately prepared for the great harvest that is near at hand. God will soon be coming with His Refining Fire to shake and redefine His church. Robert and his wife reside near Sunbury, Ohio. They have two grown sons, four grandchildren and three great-grandchildren.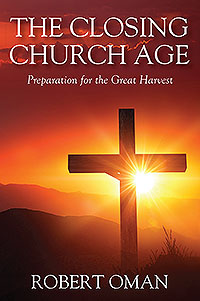 Click for details or to purchase
Book description…
In just ten years, in May of 2030, the church will be 2,000 years old. Since the creation of man in the Garden of Eden, something very significant has occurred at the end of each 2,000-year period. At the end of the first 2,000-year period, Abraham was called to start a new nation called Israel. At the end of the second 2,000-year period, Jesus' ministry and life on earth came to an end. The end of the third 2,000-year period will be marked by the close of the Church Age as we know it. The closing of the Church Age will be immediately preceded by the church's finest hour associated with the great harvest that will be immense-but short. But the church, particularly in America, is on a collision course with God's direction for His church. The Closing Church Age: Preparation for the Great Harvest is a compilation of prophetic words, dreams and visions that various individuals have received from the Lord over the last forty years that, carefully put together, reveal a considerably different decade ahead than what is being presented from the pulpits in America today. The decade of the '20s will be a season of preparation for the great harvest. Will you be willing to be one of those "Firstfruits Company" of laborers- one of those "Fire Walkers" that will usher multitudes of lost and hurting people into God's kingdom?