"The outstanding Outskirts Press team help me fulfill my life dream of publishing a very professional and fantastic book! I am very happy with the outcome of my book and the services I received. Thank you!"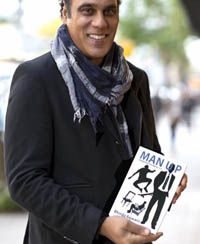 Bhinda Rajwans was raised in Montreal, Canada in the 1980s-1990s, which gave him an exceptional background of European, American, and multi-cultural influences, combined with role models of an adult generation who still knew how to guide and teach young men. He entered young adulthood equipped with life skills, positive expectations, and a road map to success.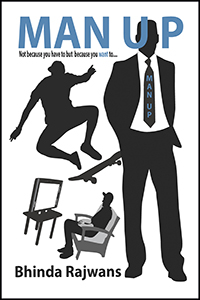 Click for details or to purchase
Book description…
My goal in this book is to give no-nonsense GPS advice to today's generation of young men and provide them with knowledge, life skills, and guidelines for behaving like adult men, not like adolescent men. I want young men to open their eyes and minds. They need to recognize bad behavior and be willing to change physical expectations and spiritual understanding. These qualities must combine with a good relationship with family, friends, spouse, and society. I will spell it out clearly for young men, because unfortunately, parents, family, teachers, peers, social media, and society at large never explained or discussed the points I will bring up in this book. We will examine different aspects of young men's lives; we will explore and educate about areas in their lives where they can and cannot create change, as well as pointing out what they simply don't realize. Most young men have not had someone in their life to explain and teach the necessary life skills, behavior, spirituality, and interpersonal skills to present themselves as men in society.