"Outskirts Press and their Team were a great help! I can't wait to get my second book published!"
Cheri Shamaly grew up in the small town of Imlay City, Michigan. She now lives in Lapeer, Michigan. She is a wife and has two boys. She comes from a large family of eight, with five brothers and two sisters. This is her first book that she has written and illustrated. This book has taken her 3 years to complete as she worked her full-time job as a Mother and Account Manager at a local Company. When she is not working, she enjoys horsing around with her 4-year-old son, relaxing sunny days on the boat, eating pizza and tacos, and spending time with her family and friends. Her dream is to read this book to children all over the world!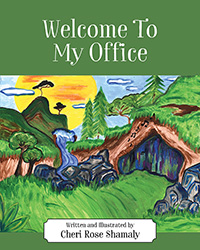 Click for details or to purchase
Book description…
Get ready for a terrific story about jungle animals!