"My Author Representative was always there when I needed her to help me navigate the challenges of self-publishing. Without her, I would be lost."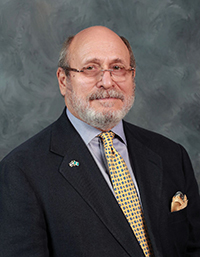 Cary Silverstein, the future Mayor of Jackson Heights, was born in the borough of Brooklyn, New York, in 1944. After a fire damaged their home when he was two, his family moved to Jackson Heights, New York. Cary is a product of the New York City Public School System. He graduated CUNY Queens College in 1967 and received MBAs in both Marketing and Organizational Behavior from the Arthur T. Roth School of Business at Long Island University in 1971. In 1978, he moved his family to Milwaukee, Wisconsin, to further his career in retail management with Gimbels Midwest. Cary served as a Senior Vice President at JH Collectibles, a women's sportswear manufacturer, from 1986 to 1997. For more than thirty years he facilitated graduate classes at three Wisconsin universities.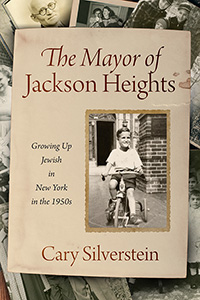 Click for details or to purchase
Book description…
Welcome to Jackson Heights! This diverse neighborhood in the shadow of LaGuardia Airport was once called "Manhattan's Bedroom." Famous comedians, actors, physicians, scientists, and business leaders called it home, playing stickball in its streets and handball in its schoolyards. The roster of alumni is impressive; it includes comedians John Leguizamo and Don Rickles, NASA scientist Dr. Willey Ley, shock jock Howard Stern, actor Mercedes Ruehl, rock musician Gene Simmons of KISS – and me, Cary Silverstein! Join me as I share stories of my youth, my family, and of why growing up in Jackson Heights had such a profound impact on my life and the lives of others.