"My Author Representative was very professional in her work. She was a joy to work with, and so patient with me. It was a privilege."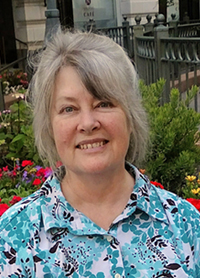 Maureen Chaffin was a private music and art teacher before returning to college. She graduated from Colorado Christian University in 2001 with a Bachelor of Science degree, then from Spertus Institute of Jewish Studies (Chicago) in 2013 with her Master of Science degree. Maureen is a published illustrator, thrives on doing research, and greatly enjoys public speaking.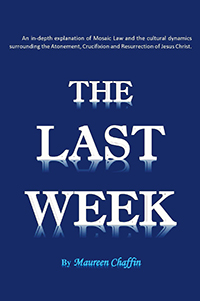 Click for details or to purchase
Book description…
Jesus was a Jew. This book details the last days of Christ's life, his death and resurrection; with commentary on those events as given from the historical perspective of biblical Jewish practices and beliefs. The Last Week describes the city of Jerusalem and the Temple, explains Levites and priests, various rituals, the Last Supper, koshering, the bitter gall, the sponge and vinegar, crucifixion, symbolism of Christ's blood, who Pilate and Herod were, the Holy Ghost, Day of Preparation, High Sabbath, Roman flogging, why Christ called his mother Woman, why Jesus died and resurrected when he did, Jewish burial customs, Passover/seder, and much, much more.