"Those that I worked with were overall great."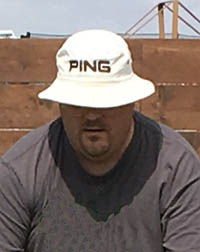 A consumer of mental health services for twenty-five years Bryan Dow was born in western NY, raised and lived in southeastern WI for close to forty years and now resides outside of El Paso, TX with his wife and two dogs. Bryan also enjoys writing outdoor action adventure and sci-fi stories.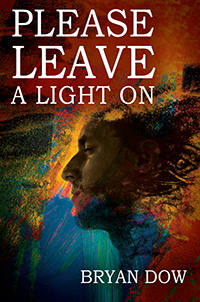 Click for details or to purchase
Book description…
A Turbulent Journey Through Mental Illness. Stricken with a mental illness at the common stage in life where dreams and career possibilities surface, this book is about a young to middle-aged man named Bryan who faced rejection in a handful of career paths ultimately feeling pressured from within to become his own boss. Furthermore, this book takes the reader on a voyage of earning academic success, witnessing the ups and downs of those close to him as well as the healthcare bureaucracy, and experimenting with love though sometimes shallow. In retrospect Bryan concluded that, besides earning two degrees after his diagnosis, his work or informal training under a Vietnam veteran for just over six seasons at a public golf course had the most profound effect on him discovering manhood. Sacrifices were made. Friends and family were both negatively affected by this maddening illness that first exploded in Washington D.C. Bryan's marriage is very symbiotic, but it never would have worked without his wife's toughness learned and experienced while serving in the military for ten years. She demonstrates great skill in dealing with the adversity in their marriage.