"I am very familiar with the self-publishing business. I have written and published four prior books using another publisher. But the process with the other publisher was very complicated and at times even painful. I picked Outskirts Press for my last book and it was a great choice. My Author Representatives guided me through the publishing process and the process was the most efficient that I have experienced. And you produced a beautiful book. The formatting of the photos was great. I would never have thought of setting them off by the change in the color of the pages. Also, highlighting the paragraphs within the quotes was much more attractive than the way I had done it in my manuscript. Over the years, I have become very familiar with the self-publishing business. I know there are disappointed writers whose expectations exceeded their talents and they end up blaming the publisher for their own shortcomings. And then go online to vent. I have always considered them as crybabies. When a publisher, such as Outskirts Press, so improves my work by the way in which the book was formatted, I am almost stunned. Thank you again for making the publication process so pleasant."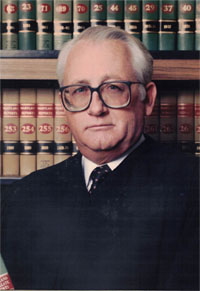 In 2003 the author published his first book, a novel, From Lands Over. Set primarily in Ocean City, Maryland it became a bestseller in the local coastal markets of the mid-Atlantic. It was described as a "hidden treasure" by the Writer's Digest and was described as "an often passionate and sometimes earthy book which will hold your attention. It is entertaining . . . and moves along quickly." "The Law Clerk." In Books in Review in the Wave, it was described as ". . . a roller coaster ride of thrills and excitement. . . .The fishing passages are particularly vivid and demonstrate the author's love of the sea." His second novel, Scent of Lilacs, was also received favorably. His first biography, "Empires of the Crab," was awarded a Silver Medal for non-fiction in the Independent Publishers 'Ippy' awards in 2007. He is also the author of Wading Through the Swamp – Memoirs of a Bad Boy, published in 2014 that, among other things, revealed the identity of the person who had murdered a local girl. It was met with great interest and much comment.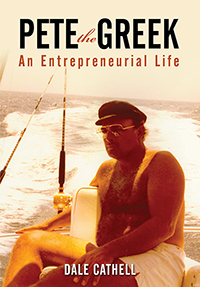 Click for details or to purchase
Book description…
From selling Christmas trees on street corners in Washington to becoming a multi-millionaire philanthropist, this is a success story of the son of immigrants who combined vision, risk-taking and a desire for perfection and became a leading restauranteur, businessman and world-class angler. It is an example of how thousands, if not tens of thousands, of immigrant families have made major contributions to the culture and economy of the United States. This is the true life legend of Peter Paul Boinis.