"My experience with my Author Representative for my book was first rate. I could not ask for more or better treatment. The whole crew did a wonderful job and made the process of publishing my book pleasant and most satisfactory!"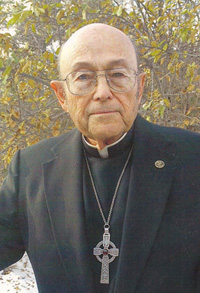 Lester M. Bundy is Professor Emeritus of Religious Studies, Regis University, Denver, Colorado, where he taught courses in Buddhism, Taoism, and comparative religions in addition to Christian history and tradition. He has traveled in Japan, China and Southeast Asia, researching Buddhist iconography. An ordained Orthodox Christian priest, the Rev. Dr. Bundy is himself an accomplished iconographer with icons in various Orthodox Churches.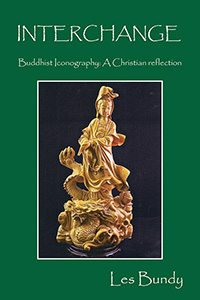 Click for details or to purchase
Book description…
Buddhist Sacred art and Christian iconography: can they have anything in common? This book is about Buddhist religious art as seen from a Christian perspective. It might seem that Buddhism and Christianity have little or nothing in common, yet there is a mystical dimension in religious art that some times transcends cultural and theological boundaries. Significant differences exist between the beliefs and practices of both religions, and those differences must be respected. Yet in their respective forms of religious art surprising commonalities are found. This book by Professor Lester Bundy helps to explain some of the similarities, differences, and limits of Buddhist and Christian religious images. Head Minister of Tri-State & Denver Buddhist Temple Rev. Doei Fujii Fr. Lester Bundy has written a significant book about the role of art and iconography in religion, focusing on both Buddhism and Christianity. A book which reminds us about the great importance of such religious art is thus quite important and should be widely read. John F. Kane, Emeritus Professor and Former Chair, Religious Studies, Regis University.