"I would recommend Outskirts to anyone who is considering self-publishing. All with whom I exchanged e-mails are good people, and I appreciated their patience and input throughout the process."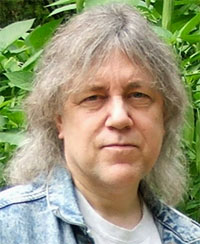 David Craft, a native of Des Moines, Iowa, has been a professional journalist for 40 years. While earning his journalism degree, he hosted his own Top 40 oldies show on the campus radio station. Prior to that he worked in the retail and wholesale record business for 12 years. He is the author of six other non-fiction books, mostly about baseball, and a member in questionable standing of a loose-knit group of retired broadcasters and radio engineers calling themselves the Microphonies, who meet once a month to swap stories and reminisce about the people they've known and the radio and TV stations around the country where they worked. Some of their stories are even true.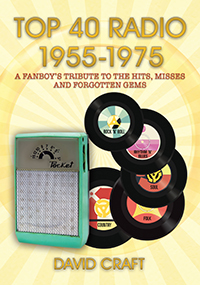 Click for details or to purchase
Book description…
Explore the rich history of Top 40 radio. Millions of people grew up listening to Top 40 hits on the radio, a format that drew from multiple styles of music to create a soundscape mirroring the diverse nature of its listening audience. Whether you're a baby boomer or a millennial, you'll enjoy taking a step back in time to visit cherished old friends in Top 40 Radio 1955-1975: A Fanboy's Tribute To The Hits, Misses And Forgotten Gems-a book that spotlights the songs and artists representing the Top 40's richest years. The author includes thousands of songs he would play if he had his own "oldies" show today as he tips his cap to the disc jockeys all across the country who spun these songs for three decades!