"As a teen author, the decision to become a self-published author was definitely daunting, but after my experience publishing through Outskirts Press I knew it was the right decision to make. My young adult fiction novel now has worldwide distribution, and after utilizing several of the marketing tips from my Resource Center, I have had many inquiries about book signings, guest speaking, and more events. The sequel to my novel is near completion, and I will be self-publishing with Outskirts Press again!"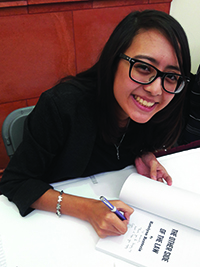 Katelynn Renteria, a native of the Rio Grande Valley in South Texas, is a teen author with a deep passion for writing. She ranks among the Top Ten Percent of her high school classes, and published her first novel at age 16. She enjoys advocating literacy to children by giving presentations at school campuses. Her hobbies include practicing calligraphy, DC superheroes, and playing guitar.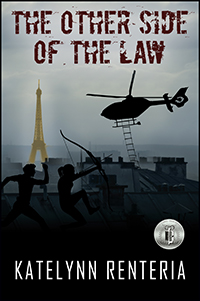 Click for details or to purchase
Book description…
"Remember, the world is a dangerous place." Kay Verdant isn't your typical high school sophomore. With her unique skill set, her extracurricular activities include catching criminals on dangerous missions and foiling evil schemes, topped off with finishing her homework. How does she do it? She attends Henderson High School, a school for spies, and learns the tricks of the spy trade. Together with her brother, Roy, and best friend, Scarlet, Kay completes her operations flawlessly. She's always on target with her missions, until one day Kay meets an enigmatic stranger who changes her aim. When an underground tycoon threatens one of the world's most precious cities, she finds herself having to trust this new, mysterious ally. She starts to wonder if life really is black and white, or if there are shadowy grays that can turn her entire world upside down. Kay Verdant soon learns that the line between herself and the other side of the law isn't always so clear.