"Communication was swift and timely, recommendations were informed and helpful, and the publishing process overall was smooth. Mostly, it's great just knowing I am working with a publisher who is handling the details to the point where the author doesn't need to worry. Thank you once again, Outskirts Press!"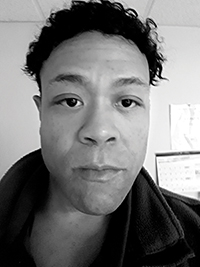 Eric B is an enthusiast of action, adventure and superhero drama, and considers himself observant of human nature. He has published two books, that provide a unique look at volunteerism and public transportation. Eric B lives in the Midwest, loves to travel and always experiments with new passions and hobbies.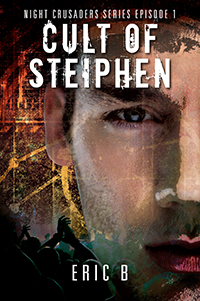 Click for details or to purchase
Book description…
A new law has come to town, and its name is VENGEANCE! As the governorship of the province of Nordia is seized by a narcissistic despot, the Fight for Right Provincial Chapter finds itself on the receiving end of reprehensible persecution. Out of the struggle for justice and equity arises a faction that has broken apart from the Province Chapter of Fight for Right, called "Knights of Justice." Led by a charismatic but wrathful young minister named Steiphen Silas, the Knights use aggressive rhetoric and barbaric violence in their attempt to attain moral propriety. The clash of the provincial government, Fight for Right, the Knights of Justice and the provincial commonfolk results in a great disturbance of an otherworldly nature, the results of which could conceivably doom and consume the entire province of Nordia…for good! And yet there may be one hope. Just when all seems to be lost, North America's most famous superheroes of the third millennium – the Night Crusaders – ride their hovercycles into the province of Nordia, just in time. But the superb duo has quite the challenge ahead of them. The Night Crusaders eventually discover they are the only ones standing between vacuous followers of dubious leaders and the forces corroding the province. With colliding powers and bloodshed on one side and mystic stabilizing forces on the other, is there any hope that the Night Crusaders can quell the impending doom? Can Nordia be saved, and in time?