"I can't believe the ease with which my Author Representative was able to work with my complete lack of computer skills!"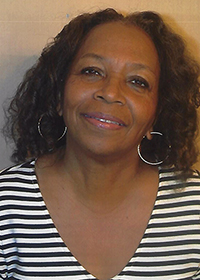 JOAN HADDIX CHISLEY is a genealogist and collector of family lore. By sharing her family's history, Mrs. Chisley documents part of the African American experience. She enjoyed a 39-year career as an elementary teacher, a school psychologist, and a college professor. Mrs. Chisley is a proud grandmother, and she and her husband currently reside in Milwaukee, Wisconsin.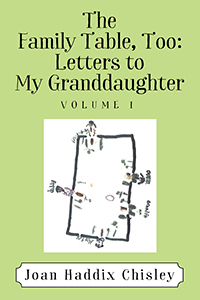 Click for details or to purchase
Book description…
Our people were kidnapped from their Native land, their extended families, and their God and brought to America by force. Their lineage or pedigree goes back to creation. The reality of my genealogy, however, goes back only a few generations. I have endeavored to record and describe as many branches of our family tree as possible using the facts of limited records augmented by family lore or oral history. Each branch represents a real-live person who lived, loved, worked, passed down genetic code— and passed away. Each branch (person) left behind and passed on a lifetime of experiences and colorful stories. The Family Table, Too: Letters To My Granddaughter is an amalgamation of those branches, those wonderful stories. In retelling those stories, the American story is enhanced by adding the African American portion as an important adjunct rather than a marginally inconvenient and scarcely reported history. We need to continue recording stories from previous generations and complete all possible branches, and we need the younger branches to expand the visions that they must pass on to future generations.