"I was pleased with the final product. Brittany was very cordial and helpful in responding to my questions and guiding me throughout the process."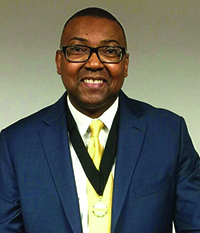 Alan Ramsey graduated from Georgia Tech and served twice as Area Director for Toastmasters International. He recently achieved the Distinguished Toastmasters (DTM) award. Born in Atlanta, Alan is the second oldest of three children. He enjoys cruise vacations and public speaking as well as inspiring others to pursue their dreams.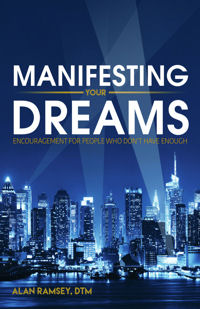 Click for details or to purchase
Book description…
Rejuvenate, reinvigorate, and revive your dreams to transform your life. "Manifesting Your Dreams" is a self-discovery book for those who have lost their dreams and desire to recover them. It will challenge those who have given up on their dreams to refocus and reclaim them. If you are experiencing a season of discouragement and disappointment, the insightful principles in this book will show you how to defeat dream killers and walk into your new season of encouragement and destined appointment. This book will take you along a thought-provoking journey into your dream world and provide strategies for manifesting dreams in your real world. Everyone is on a dream quest to establish their place of meaning and fulfillment in life. Accomplishing your desires is sweet to the soul and a dream manifested is the ultimate victory in life. Each day brings a new opportunity to move closer to your dream destination. Encouragement for people who don't have enough speaks to individuals who have dream treasures locked inside of them in the form of ideas and may not realize it. One reason this happens is because we tend to focus on our external situation and look at what we do not have; therefore, failing to make a worthwhile investment into our dreams. We must look within and realize the value of our dreams. These ideas are like uncultured pearls, diamonds in the rough, and unrefined gold. Now is the time to understand your dream potential and move from complacency to action.