"I would like to extend a warm "Mahalo" to my Author Representative, Anna, for all of her assistance throughout this process. All my questions and concerns were addressed in a timely fashion! I am very impressed with her professionalism and experience!"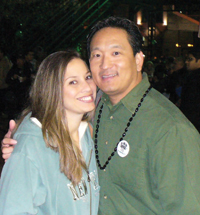 Kanani Hurley lives with her husband, their three 'īlio (ee-lee-oh=dogs) and their pōpoki (po-po-key=cat). She is a graduate of Kapa'a High School on the island of Kaua'i. In her free time, Kanani enjoys going fishing with her husband and spending time with family and friends.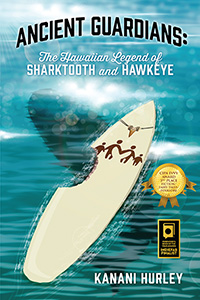 Click for details or to purchase
Book description…
Adventurous, imaginative, and brave, Kawehi has enjoyed her life on the island of Kaua'i, and she especially loves the time she spends with Kahoku, her older brother. But when a shocking event unexpectedly turns her world upside down, Kawehi will find herself facing unimaginable truths about her family and the people around her, as she is catapulted headlong into a world of mystery and myth. Although Kawehi's gentleness and innocence are powerful talismans against the evil she will confront, the strength of her character, and the amazing gifts she never knew she had will allow her to rise to heights of achievement that her family could never have dreamed of. Beautifully written, rich with the culture, surroundings, and native legends of Hawai'i, Ancient Guardians: The Hawaiian Legend of Sharktooth and Hawkeye introduces a unique heroine and her family, whose adventures you will be excited to follow in this inventive and compelling new series.