"My Author Representative was perfectly responsive, helpful, pro-active and, in every manner possible…excellent!"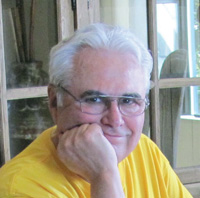 T. L. Needham is a native of Kansas City with an extensive publishing background. His historic memoir, When I Was A Child, won an honorable mention in Writer's Digest Indie Book Awards and was a finalist in USA Book News-Best Books Award in the category of History, USA. It was also awarded the bronze medal by Readers Favorite, and a gold medal by Global Ebook Awards. Needham's collection of poetry, Pesky Poems, was awarded a silver medal by Readers Favorite, and a children's Christmas story poem called Kitty Claus was honored with a gold medal from Readers Favorite. He has also authored Winning and Keeping Relocation Business; Who's Who in Relocation; started a national news magazine, Relocation/Realty UPDATE; and was a national consultant, speaker and trainer on real estate and corporate relocation issues.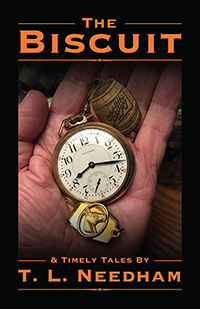 Click for details or to purchase
Book description…
A timely collection of short stories by T. L. Needham, an award-winning author of fiction, nonfiction, poetry, and screenplays. The Biscuit & Timely Tales offers short stories about time-as in running out of time, wasting time as the meter keeps running, and going back in time, as in dream time. Author T. L. Needham also presents poems that, like a helium-filled balloon, tug at the string of your imagination. The collection begins with THE BISCUIT-a story about the times when you do the wrong thing for the right reasons and then the right thing for the wrong reasons-and ends with THE RING, which describes traveling with spirits in the car…and not the kind of spirits you drink! These two stories frame short prose with broader themes based on growth and enlightenment, life, death, and the spirit world. The Biscuit & Timely Tales eloquently nudges us to learn to listen to the whispered guidance of spirit friends and family guiding us along the path we are destined to follow on our mission of discovery.