"Gwen was exceptionally courteous, helpful, understanding and patient! Overall, I would do it again now that I have a better understanding of the process and expectations of Outskirts Press."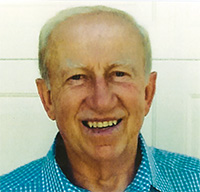 Stan Scherr is a retired farmer and rancher from Seibert, Colorado. He is a retired teacher, a volunteer at his local YMCA, and an honored Colorado Hall-of-Fame basketball and softball official. Scherr has been chosen to be on many civic committees and local boards throughout the years as a highly respected member of his community. He is currently an active member of his church and a meticulous auto-detailer. Stan and his lovely wife, Cindy, have been married 46 years and have 3 wonderful children and 11 beautiful grandchildren. Stan and Cindy now reside in Colorado Springs, Colorado.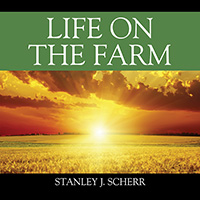 Click for details or to purchase
Book description…
A beautiful depiction of rural life in Colorado. Stan Scherr takes us on a journey in the life of a farmer and rancher in Eastern Colorado. He outlines the history of his parents settling on their farm in Seibert, Colorado during some of the most difficult times in American history—the "Great Depression" and the notorious "Dust Bowl" of the 1930's. They not only survived these hardships; they worked hard and flourished. Scherr describes the various operations of his wheat farm and cattle ranch with beautiful full-color photos and detailed captions. This is a wonderful presentation of rural life in America.