"My entire experience was wonderful and I would highly recommend Outskirts Press. When I write my next book, I will definitely return as a customer. Thank you!"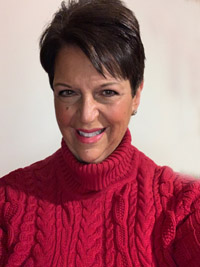 Donna Dube is a Healthcare Consultant and a Registered Nurse with a Master of Science Degree in Community Health Services. Donna has worked for 35 years in healthcare, and has seen the impacts of obesity, diabetes, and unhealthy lifestyles, first-hand. She co-authored an article, "Evaluation of the Impact of the 2012 Rhode Island Health Care Worker Influenza Vaccination Regulations, Journal of Public Health Management and Practice, 2015." Donna is a wife, mother, and Nana, who has lost over 100 pounds following an intermittent fasting lifestyle. She has a passion for health and wellness, has studied nutrition at the graduate level, and enjoys coaching others on their paths toward healthier lifestyles.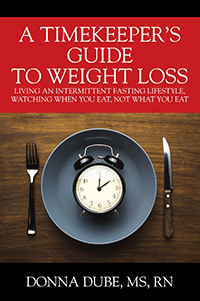 Click for details or to purchase
Book description…
Intermittent Fasting Is The Holy Grail We Have Been Searching For In Weight Loss. A Timekeeper's Guide to Weight Loss is a revelation for anyone who wants to reverse the impact of being overweight. Intermittent fasting is the holy grail we have been searching for. This book will change the way you view weight loss and food. You will learn how to lose weight and to get healthier. If the low-fat, low-calorie advice is right, why are our waistlines expanding? Did you know that the CDC estimates that obesity impacts 93.3 million US adults? Intermittent fasting is a weight loss plan with added health benefits: increased energy, enhanced mental focus, decreased diabetes risk, and reduction of Alzheimer's Disease and some cancers. It also slows the aging process. In this book, you will learn to: become a timekeeper on your weight loss journey, decrease circulating insulin, become a fat-burner, and restrict when you eat, not what you eat. Enjoy your food without guilt. May the fast be with you.