"This was a wonderful experience, and all the assistance I received was greatly appreciated."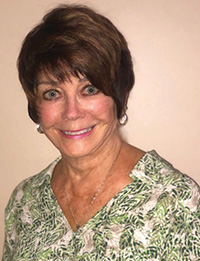 Bonnie Merryfield was married for 44 years before being widowed in May 2018. A retired high school English teacher, she is passionate about encouraging other widows to lead rich and productive lives. She enjoys socializing, exercising, and writing, and resides in Wisconsin and Florida.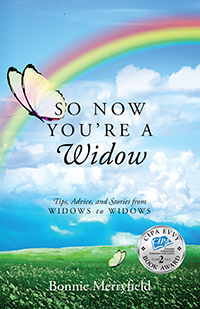 Click for details or to purchase
Book description…
Are You A New Widow? Here's What You Need to Know! This warm, conversational, easily digestible book is for widows-women over 50 who are beginning new lives without their husbands. In So Now You're a Widow, the author and the 34 women she interviewed share what they wish they had known when they became widowed. As one of the women commented, "People tell you how to decorate your home, drive a car, train your dog, and plan a wedding, but no one tells you how to be a widow." The women frankly share their advice and experiences on 26 topics, including: finding your inner strength, the one-size-does-not-fit-all grieving process, dealing with social invitations, changes in family dynamics, handling finances, choosing how you're going to live your life. Plus, a journal section at the end of each chapter allows the reader to personalize what she has read and to gain insight into how she's dealing with her situation. The women who contributed to this book care deeply about other widowed women and want them to understand that what they are experiencing is normal and has been experienced in one form or another by others. You are not alone!